People

Nadya Dimitrova, Ph.D.
Associate Professor of MCDB and Genetics
Sc.B. Biochemistry, Brown University
Ph.D. Molecular Biology, The Rockefeller University
Originally from Bulgaria, Nadya graduated with an Sc.B. in Biochemistry from Brown University and received a Ph.D. from Rockefeller University. As a postdoctoral fellow in the laboratory of Dr. Tyler Jacks at MIT, she pioneered the development of genetic mouse models to study long noncoding RNAs (lncRNAs) in cancer biology. Nadya is the recipient of the HHMI Predoctoral Fellowship, the Harold M. Weintraub Graduate Student Award, the Damon Runyon Postdoctoral Fellowship Award,  the 2016 Lung Cancer Research Foundation Scientific Merit Award, the 2017 Pew-Stewart Award for Cancer Research, the NIH Merit Award, and the 2020 Lion Heart Award.
Nadya enjoys working at the bench and interacting closely with all members of the lab. Her work is driven by deep curiosity about the biological functions and diverse mechanisms of lncRNAs and aims to develop innovative approaches that would help uncover their mysteries. Her ultimate goal is to help elucidate the contribution of lncRNAs to normal homeostasis and in complex disease states, such as cancer. Outside of the lab, Nadya loves to spend time with her family. Her favorite activities are running, kickboxing, and yoga. 
Postdoctoral Researchers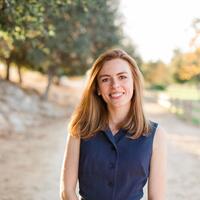 Leah Plasek Hedge, Ph.D.
Ph.D. candidate in Molecular Virology, Case Western Reserve University
Leah completed her Ph.D. at Case Western Reserve University, where she studied HIV-induced changes to the protein-coding and lncRNA transcriptome of T cells. In the Dimitrova lab, Leah investigates the roles and mechanisms of cancer-associated lncRNAs.  Leah enjoys cooking, going to concerts, and seeing art exhibits.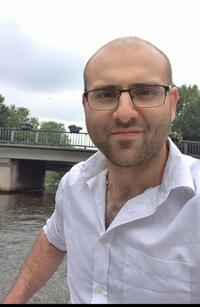 Nicolo Mangraviti, Ph.D.
Ph.D. candidate in Molecular Genetics, Maastricht University, The Netherlands
Nicolo's research focuses on unexpected functions and mechanisms of lncRNAs and hopes to expand their therapeutic use in diseases.  Outside of the lab, Nicolo enjoys bouldering and playing the piano, alongside his passion for improvisational theatre. 
-
Graduate Students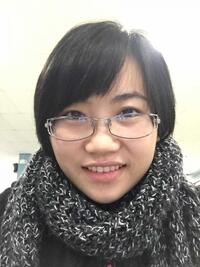 Liz Li
B.A. Biochemistry, Wellesley College
Liz is interested in uncovering how lncRNAs control key cellular processes in cancer through epigenetic reprogramming. Outside of the lab, she loves gardening.
-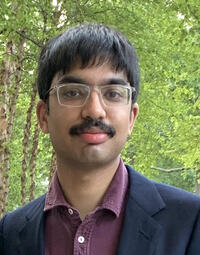 Rahul Gupta
B.A. Biological Sciences and Classical Studies, University of Chicago
As an undergraduate, Rahul studied diverse species of non-coding RNAs and helped develop tools and models to better understand their functions. In the Dimitrova lab, Rahul seeks to uncover the mechanisms of how lncRNAs control the flow of genetic information to shape cellular functions and the resulting therapeutic implications. Outside of the lab, he is an editor for the Yale Journal of Biology and Medicine, and enjoys reading, learning about paleontology, playing the clarinet, building complex LEGO sets, and spending time with family and friends.
Postgraduate Research Assistants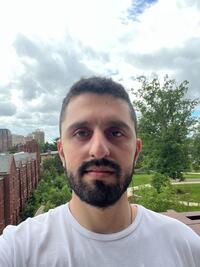 Giannis Chiotakakos
M.Sc. Molecular Biomedicine, Medical School of Athens
In his MSc thesis, Giannis contributed to the discovery of a novel micropeptide encoded from a lncRNA associated with colorectal cancer. He joined the Dimitrova lab to follow his passion for understanding the molecular mechanisms of cancer and the non-coding universe. He enjoys reading books and watching movies.
Undergraduate Students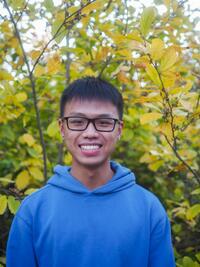 Kevin Chen, class of 2024
Kevin is studying the roles of lncRNA-encoded micropeptides in the cellular response to stress and in tumor suppression. He seeks to understand their roles and mechanisms and he uses a wide array of molecular biology techniques in order to functionally dissect their properties. Outside of the lab, Kevin is a board member of the Yale Undergraduate Research Association and a pizza chef at the Yale Farm.
-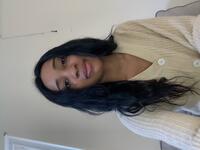 Yoyo Ocho, class of 2024
Yoyo is a junior in Saybrook majoring in MCDB. Outside of school, she's involved with Community Health Educators, Bridges EST, YETI, the  Crisis Text Line, and volunteers at the Downtown Evening Soup Kitchen. Yoyo is interested in understanding how dysregulated lncRNAs contribute to tumor progression. In the future, she plans to go to medical school and become an orthopedic surgeon. 
-
Erin Floyd, class of 2025
Erin is excited about exploring the "dark matter" of our genomes. She plays soccer for the Yale Women's Club Soccer Club team, enjoys running, going for walks, considers herself a movie buff, and loves to read. 
-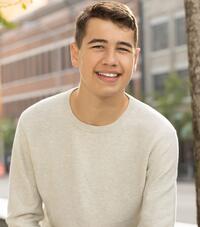 Pol Berger Romeu, class of 2026
Pol is studying the roles of lncRNAs in tumor development and aims to identify novel drivers of cancer progression. Outside of the lab, Pol is a board member of the Yale Entrepreneurial Society and enjoys playing soccer with friends. 
Former Lab Members
Elena Martinez, Ph.D., Ph.D. in Biomedicine, Center for Applied Medical Research, University of Navarra; American Cancer Society Postdoctoral Fellow; Current position: Scientist, Biotheryx.
Giuseppe Militello, Postdoctoral Researcher, Ph.D. University of Frankfurt; Current position: Senior Scientist, Mirimus.
Ephrath Tesfaye, Graduate Student, Ph.D. 2021; Thesis title: Investigation of long noncoding RNAs in the p53 response to oncogenic stress; Current position: Scientist, Janssen R&D.
Christiane Olivero, Graduate Student, Ph.D. 2021; Thesis title: Identification and characterization of the p53-regulated long noncoding RNA isoform Pvt1b and its role in stress-specific growth inhibition via Myc repression; Current position: AAAS Fellow, NIH Office of Science Policy.
Lauren Winkler, Graduate Student, Ph.D. 2021; Thesis title: Elucidating the molecular mechanisms of cis-regulation by the long noncoding RNA lincRNA-p21; Current position: Technical Specialist, McNeill Baur PLLC
Clara Liao, Postgraduate Research Assistant, 2017-2019; Current position: Ph.D. Candidate at Yale University, Neuroscience.
Jordan Bendor, Research Assistant 2015-2017; Current position: Poseida Therapeutics
Amrita Vetticaden, Undergraduate Researcher, B.S. Yale University 2023; Current position: Postgraduate Research Technician, Hacochen lab, Broad Institute
Meghan Backoo, Undergraduate Researcher, B.A. Yale University 2023
Sophia Durney, Undergraduate Researcher, B.A. Yale University 2022
Rahul Nagvekar, Undergraduate Researcher, B.S. Yale University 2020; Current position:  Ph.D. Candidate at Stanford University.
Yee Nip, Undergraduate researcher, B.S./M.S Yale University 2020; Current position: M.D./Ph.D. Candidate UCLA
Isabel Wolfe, Undergraduate Researchers, B.S. Yale University 2018; Current position: M.D. Candidate at Weill Cornell Medical School
Sara Meyers, Undergraduate Reseacher, B.A. Yale University 2017; Current position: M.D. candidate at UNC
Bajram Metjahic, High School Student, 2016; Current position: B.S. Candidate at Carnegie Melon University